The Advisory Board of BARAZA e.V.
Dr. Maria Reis Habito
International Program Director of the Museum of World Religions in Taipei, organizing symposia and conferences on Interfaith themes from her Dallas office. She is also the US representative of the Elijah Interfaith Institute, and has served as an advisor to the Fetzer Institute Council on World Religions and Spiritualities. She has served as Adjunct Faculty member of the department of History and also of the Master of Liberal Studies Program at Southern Methodist University, having taught coursed on East Asian History and other subjects related to Asian Religions and Spirituality. She received her Ph.D. from the University of Munich, and also studied in Taipei, Taiwan and Kyoto, Japan.
---
"I am honored and pleased to join Baraza`s advisory board, because there is a deep alignment and synergy between the vision and goal of Baraza and that of my organization, the Museum of World Religions, to foster respect, understanding, friendship and cooperation between people of all faiths, cultures and traditions through interreligious and cultural dialogue, developing educational programs and activities with a special focus on young leadership."
---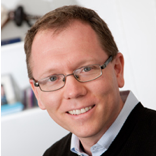 Dr. Brian Adams
Co-convenor of the G20 Interfaith Summit and Director of the Centre for Interfaith & Cultural Dialogue (ICD) at Griffith University in Brisbane, Australia. Brian's 20+ years of work in Africa, Europe, North America and the Asia-Pacific brings a compelling international perspective to the ICD. His background in mediation, conflict management and dialogue facilitation strengthens the Centre's ability to address some of the great challenges facing the world today. His proficiency in English, French and Swahili allow him to expand the work of the ICD to marginalised groups in Australia and to troubled regions across the globe.
---
"I'd be very honoured to continue working with you."
---
Mr Mohammed Said Al-Mamari
Mohammed al-Mamari, from Oman, studied in UK and Germany, visited more than 60 countries, with multicultural background, continues to accomplish his mission to support people in understanding each other and working together to build lasting peace. Al-Mamari is convinced that no Tolerance can be sustainable without a strong mutual respect and open dialogue among people. Therefore, he organized for many years several initiatives and projects to enhance the Common Values which are shared by human beings. He works as Scientific Advisor to The Ministry of Awqaf and Religious Affairs, Oman, and is director of the global project "Tolerance, Understanding, Coexistence: Oman's Message of Islam."
---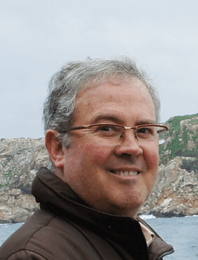 Prof. Dr. Enric Olivé Serret
Director of UNESCO chair for intercultural Dialogue in the Mediterranean. Full professor Contemporany History at Universitat Rovira I Virgili, Tarragona, Spain. Member of the advisory board of the assembly of citizens of the Mediterranean. Member of the advisory board of The European Institute of the Mediterranean (IEMed).
---
"Congratulations for such a necessary initiative. I am very pleased to be part of the board."
---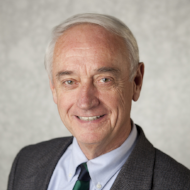 Prof. Dr. Douglas Kindschi
Professor of Mathematics and Philosophy at Grand Valley State University, USA, and Director of the Kaufman Interfaith Institute. While Dean of Science he was responsible for 14 departments including the basic sciences, mathematics, computer science, the School of Engineering, the School of Health Professions and the Water Resources Research Institute.
---
"It is a pleasure to join the BARAZA international effort. Such networks, together with hundreds of local efforts, will contribute to the goal of living together in peace."
---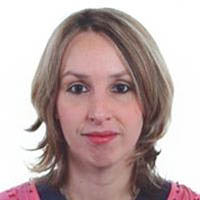 Mrs Karimah Stauch
European co-ordinator of the United Religions Initiative (URI) and member of URI's European Executive Committee. She is also vice president of the Christian-Islamic Society (URI Europe), London/Brussels/Antwerp, and on the planning team for the "Standing Conference of Jews, Christians and Muslims in Europe."
---
"We are very happy to join hands with Baraza e.V. and to develop joint projects."
---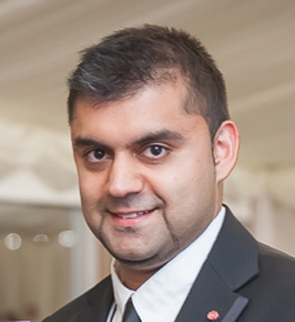 Mr Riaz Ravat
Deputy Director of St Philip's Centre (UK) which promotes interfaith understanding by working with communities, corporate organisations and schools. He serves as an expert advisor/member to many other bodies.
---
"I have joined BARAZA because it is underpinned by the shared values which so many of the world's religions and beliefs promote. BARAZA intends to foster greater appreciation of humanity and to pursue a progressive interfaith agenda."
---
Prof. Dr. Douglas Pratt
New Zealand Associate of the Australian-based UNESCO Chair in Intercultural and Interreligious Relations – Asia Pacific. He is also an Associate of the Centre for the Study of Religion and Politics (CSRP) at the University of St Andrews, Scotland and Visiting Professor in the Faculty of Theology at the University of Bern, Switzerland.
---
"Congratulations to Baraza for getting this far! It all looks most promising."
Top