The Advisory Board of BARAZA e.V.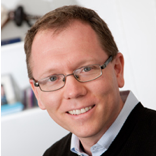 Dr. Brian Adams
Co-convenor of the G20 Interfaith Summit and Director of the Centre for Interfaith & Cultural Dialogue (ICD) at Griffith University in Brisbane, Australia. Brian's 20+ years of work in Africa, Europe, North America and the Asia-Pacific brings a compelling international perspective to the ICD. His background in mediation, conflict management and dialogue facilitation strengthens the Centre's ability to address some of the great challenges facing the world today. His proficiency in English, French and Swahili allow him to expand the work of the ICD to marginalised groups in Australia and to troubled regions across the globe.
---
"I'd be very honoured to continue working with you."
---
Dr. Maria Reis Habito
International Program Director of the Museum of World Religions in Taipei, organizing symposia and conferences on Interfaith themes from her Dallas office. She is also the US representative of the Elijah Interfaith Institute, and has served as an advisor to the Fetzer Institute Council on World Religions and Spiritualities. She has served as Adjunct Faculty member of the department of History and also of the Master of Liberal Studies Program at Southern Methodist University, having taught coursed on East Asian History and other subjects related to Asian Religions and Spirituality. She received her Ph.D. from the University of Munich, and also studied in Taipei, Taiwan and Kyoto, Japan.
---
"I am honored and pleased to join Baraza`s advisory board, because there is a deep alignment and synergy between the vision and goal of Baraza and that of my organization, the Museum of World Religions, to foster respect, understanding, friendship and cooperation between people of all faiths, cultures and traditions through interreligious and cultural dialogue, developing educational programs and activities with a special focus on young leadership."
---
HE Mohammed Said Al-Mamari
HE Mohammed al-Mamari, Minister of Awqaf and Religious Affairs of the Sultanate of Oman, studied in UK and Germany, visited more than 60 countries, with multicultural background, continues to accomplish his mission to support people in understanding each other and working together to build lasting peace. Al-Mamari is convinced that no Tolerance can be sustainable without a strong mutual respect and open dialogue among people. Therefore, he organized for many years several initiatives and projects to enhance the Common Values which are shared by human beings. He is director of the global project "Tolerance, Understanding, Coexistence: Oman's Message of Islam."
---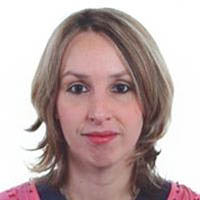 Mrs Karimah Stauch
European co-ordinator of the United Religions Initiative (URI) and member of URI's European Executive Committee. She is also vice president of the Christian-Islamic Society (URI Europe), London/Brussels/Antwerp, and on the planning team for the "Standing Conference of Jews, Christians and Muslims in Europe."
---
"We are very happy to join hands with Baraza e.V. and to develop joint projects."
---
Prof. Maria Lourdes Rubio
Since September 2019, Prof. Rubio has been Director of the UNESCO Chair for Intercultural Dialogue in the Mediterranean and principal investigator of the UNESCOMED research group based at the Universitat Rovira i Virgili (URV) in Tarragona, Spain. She has experience of researching the health and well-being of vulnerable migrants which has resulted in several related publications. Prof. Rubio is currently developing research in the areas of Intercultural and Interreligious Dialogue, Education for Peace, Non-violence and Spirituality, Well-being and Health.
Prof. Rubio has a PhD in Mediterranean Cultural Studies from the Universitat Rovira i Virgili as well as a diploma in Nursing and degree in Humanities.
---
Dr. Francesca Cadeddu
Dr. Francesca Cadeddu is a researcher in Contemporary History at the University of Modena and Reggio Emilia in Italy since 2020. Dr. Cadeddu is an affiliated researcher at FSCIRE – Fondazione per le Scienze Religiose since 2011. She holds a Ph.D. in Political doctrines from the University of Bologna, where she defended her dissertation "Democracy and Catholicism in the United States. Religious Freedom and the Thought of John Courtney Murray".
From 2016 to 2020 she was visiting fellow at the Faith and Civil Society Unit at Goldsmiths - University of London and visiting researcher at the Cushwa Center for the Study of American Catholicism of the University of Notre Dame, Woodstock Theological Center at Georgetown University and the Berkley Center for Religion, Peace and World Affairs at Georgetown University. Dr. Cadeddu studies religious pluralism and religious illiteracy in Italy and Europe. She is a former President of the European Academy of Religion (2021-2022) and in 2022 was nominated Executive Director of RESILIENCE – European research infrastructure on religious studies.
Top