TEACHERS EMBRACE UNITY ONCE AGAIN
Baraza is pleased to report that in July 2022, we held another two-day UNITY teacher training programme for staff of Sabel School in Munich, Germany.
This year's teacher training course will enable staff to run weekly UNITY content for every 6th grade child attending Sabel School from the new academic year which begins in September 2022.
In 2021-22, every 5th grade child received weekly UNITY sessions and this now builds on that excellent start.
UNITY stands for Understand Navigate Inclusive Teamwork and You.It is our flagship, exciting and inspiring life skills programme for young people which builds self-confidence and provides an encounter-based learning environment for schoolchildren. UNITY will create citizens who are open-minded, skilled and resilient to face some of society's challenges. It is a scheme which will equip young people for life.
Sharen Ravat - Baraza UNITY lead, delivered the training which enabled teachers to receive early sight of some of the 6th grade module content. The session subjects which the teachers discussed covered bullying, self-confidence and war.
---
---
Cooperation with Adyan Foundation, Lebanon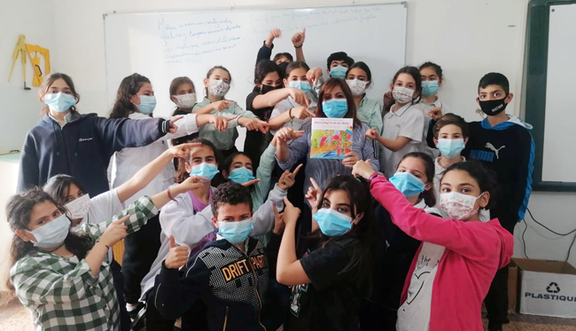 Baraza is extremely pleased to have worked with the Adyan Foundation who have kindly distributed our 'Colouring Book for Kids – World Religions' to 4 partner schools across Lebanon - one of the most multi faith countries in the world.
Thank you also to the wonderful children and teachers at:
Besancon Beirut, SSCC Baalbek, Besancon Baabda and Besancon Baabdat
Georg Popp, President of Baraza said, "Our pioneering colouring book is available in 16 languages and has attracted an international audience. The publication is a great asset to use at home with families or in schools as we have seen with our friends in Lebanon. We thank the Adyan Foundation and look forward to developing our partnership."
---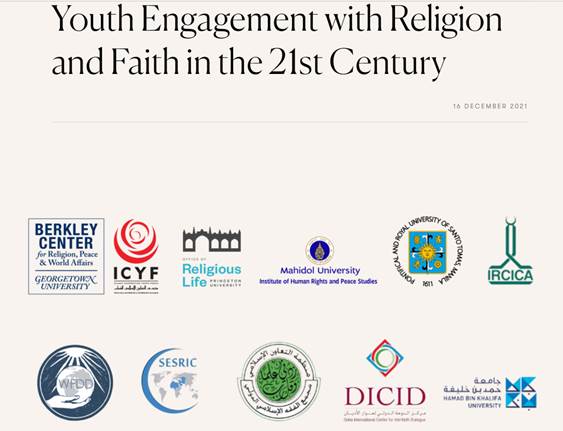 ---
Member of the Network for Religious and Traditional Peacemakers

At the start of 2022, Baraza is pleased to announce that we are now an official member of the Netzwerks für religiöse und traditionelle Friedensstifter. We very much look forward to working with partners throughout the globe as we strive to make our world one of acceptance, respect and dignity for all.
---
"council" or "meeting place" in Swahili. A baraza can be an informal meeting or an official council. In spatial terms it is a place where people meet to chat, exchange ideas, and solve problems.
an independent, non-profit organization, founded by the same team which is responsible for the concept, realization and organization of the international touring exhibition "Tolerance, Understanding, Coexistence."
an international digital platform to promote dialogue and understanding between peoples. Working hand in hand with international experts we develop ideas and projects, and present them to patrons and sponsors.
---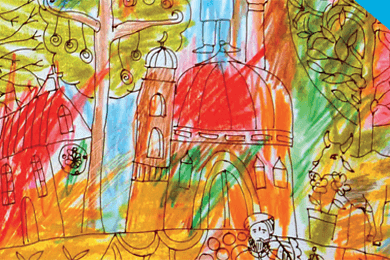 Have fun learning about the world's major religions with creative designs and simple challanges! For kids age 5+

Currently available in 6 editions (4 different languages each) and 16 languages:
English, French, German, Spanish, Italian, Russian, Bulgarian, Romanian, Macedonian, Bosnian, Albanian, Arabic, Chinese, Indonesian, Malay, Kiswahili

➤ Colouring Book for Kids - "World Religions"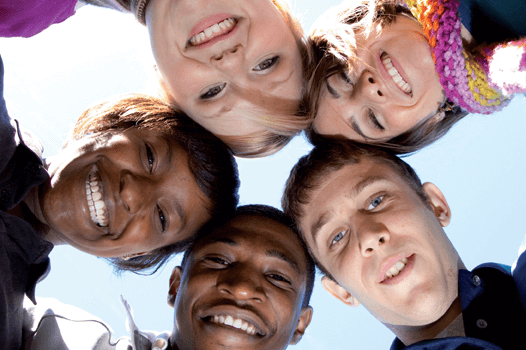 UNITY is an exciting and inspiring life skills programme for young people. UNITY will build self confidence and provide an encounter-based learning environment which will create citizens who are open-minded, skilled and resilient to face some of society's challenges. Topics covered include critical thinking, values and democracy. It is a scheme which will equip young people for life.

SABEL Schulen Munchen is hosting the first
►UNITY programme.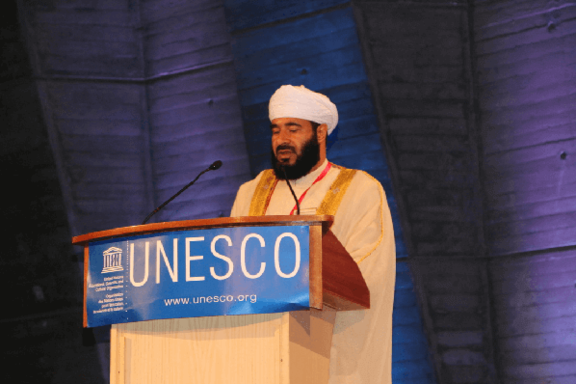 BARAZA is producing a series of case studies which showcase thoughts, actions, and initiatives undertaken by persons, institutions, municipalities or nations encouraging mutual understanding and acceptance. Each compendium contains essays, previously published articles, speeches, and descriptions of projects which present positive and effective examples with articles authored or contributed by BARAZA's Advisors and Associates.
► Download pdf: Towards United Values - Case Study Oman
---
is a non-profit organization established to promote an international mindset based on tolerance in all areas of culture, religion and understanding among nations. The founding memberscome from various countries and walks of life, with many years of involvement in the field.
BARAZA's international team provides a global platform for transcultural and interfaith dialogue.
We believe in ideals of Acceptance, Understanding, and Coexistence. Supported by our network of knowledgeable experts, we invest in education, we create real-world encounters, and we build thriving partnerships.
BARAZA envisions a future where transcultural and interfaith dialogue has influenced a new generation of global leaders, whose policy-making and actions are grounded in human values.
---
Top