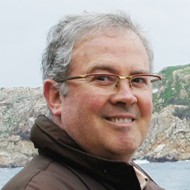 ENRIC OLIVÉ SERRET (born in Tarragona, Catalonia, 1949) is Full professor for Contemporany History and Distinguished Professor at the UNIVERSITAT ROVIRA I VIRGILI (URV) in Tarragona, Spain.
He is Director of the UNESCO chair in intercultural Dialogue in the Mediterranean; founder of the network Euromed Permanent University Forum (EPUF); member of the advisory board of the Iemed; member of the advisory board of the assembly of citizens of the Mediterranean and director of the international master's Euro-Mediterranean relations.
He has directed more than twenty doctoral theses related to interreligious dialogue and about the Mediterranean society.
Top